Pedicure Perfection
Are you ready for sandal season?
From softening secrets to the summer's hottest polishes,
here's how to put your prettiest feet forward
nail Toenail Perfection
1. Soak – A foot bath is more than just a way to unwind and relax those foot aches. By adding white vinegar and Listerine"It helps to softens dead skin so it's easier to slough off," says Doris Day, M.D., clinical assistant professor of dermatology at New York University Medical Center. Try adding a dash of olive oil and honey combined with a handful of Epsom salts.
Relax after a long day of work with the Conair Waterfall Foot Bath. It is designed to massage the tops of your feet and pamper your toes. The bubbles and heat provide relief to the soles of your feet. This massage foot bath comes with three toe-touch controls, which activate either high or low bubbles, a waterfall and lights. This item is durable. This unit also features 2′ rollers and dual strips on each side, as well as blue LED lights under the water that reflect, giving you a calming, spa feeling. The heated foot bath with lights includes three pedicure attachments: a pumice stone, a scrub brush and a soft-touch massager.
2. Smooth – Massage feet with granular scrubs like OPI Chamomile Mint Scrub. "The combo is a gentle yet effective way to exfoliate," says Jin Soon Choi, owner of Jin Soon Natural Hand and Foot Spa in NYC. Also, get rid of calluses with a heavy-duty tool like the Tweezerman Sole Mate. It blasts through hardened layers of dead skin in seconds.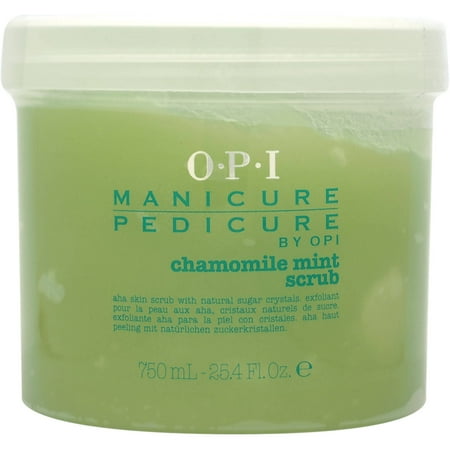 3. Hydrate – When moisturizing after an exfoliation, don't forget to pay attention to the tops of your clients' feet as well. "Women are fixated with the heel and ball of the foot, but toes and cuticles get dry too," said Donna Perillo, owner of Sweet Lily Natural Nail Spa in NYC. She also recommends slipping moisturizing feet into thin cotton socks for a few minutes.
4. Shape – Don't round the edges of the toe nail too much, for it can cause ingrowns. And for a cleaner pedicure start, swipe each nail with remover, like Zoya Remove Plus Nail Polish Remover, before polishing.
5. Paint – Before polishing, try Butter London's Nail Foundation Flawless Basecoat, and to minimize fading, try CND Speedy Daily Defense.
We also recommends the following summer colors: Essie's Mojito Madness; Orly's Beach Cruiser; Deborah Lippmann's Mermaid's Dream; Nicole by OPI's Nothing Kim-Pares to Blue; and OPI's Green-wich Village.