winter Is most definitively not my favorite time year .
There are some things I do enjoy doing during the winter one of which is curling up on the sofa wrapped up in blankets by my fire place while drinking hot chocolate & roasting marshmallow listening to music with a handsome fellow.
The chilly season gives me an excuse to go shopping for must have key items to add to my expanding winter wardrobe.
if you are going to invest your money in something this winter, it must be a coat!
This season you have a choice of fabulous coats that will instantly send you into the wintery season with a fantastic fashion forward flawless look.
Bb Dakota does the essential leather jacket in a slouchy draped silhouette, just right for layering over your off-duty basics to add a bit of effortless cool.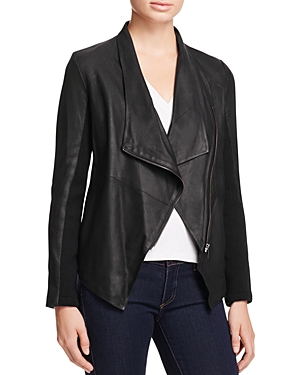 Trench Coat
What coat will you be wearing this Fall?
Burberry London Belted Trench Coat
The trendy trench coat remains in fashion every winter. It's slick, subtle and simple; perfect for a demure day look with a chic edge. The style is available for both men and women, and achieves the same lavish look for both.I absolutely love this perfectly polished yet rather pricey Burberry London textured trench coat, available from Nordstrom.com.

BB Dakota – Dedrick Full Length Coat (Camel Hair) – Apparel
Why not combine both the trench and camel coat trend with this gorgeous Full Length camel trench coat by BB Dakota for 44.99 It's nicely fitted.
Military Jacket & Coat
Military coats are a must have this season! The sharp bold buttons and super hard shoulders give a divine and defined look to every outfit. Military style coats have been in fashion before and I believe they'll be in fashion again, so it's a great idea to invest your money in one.
Style Deals – A military-style jacket featuring epaulets on shoulders, a mock neck and removable sash belt. Long sleeves
What coat will you be wearing this Fall?
Military Style Handsome Leather Cropped Biker Jacket
I instantly fell in love with this$64.34 short military coat from soobest.com. Cropped Biker Jacket that's sharp and edgylooks fantastic which looks great paired with leggings or skinny jeans.
ponchos
poncho What coat will you be wearing this Fall?
Chic ponchos have a flowy and feminine feel to them, you'll be lost for choice of different fabrics and style available.The poncho Trendy, easy to put on and it's just the style to wear over a pair of jeans or you can dress it up for a more formal occasion. Plus they fit all sizes and shapes.
Pea Coats
Double Collar Pea Coat
These a flattering flared silhouette and a dramatic high neck, the classic pea coat gets a must have alert on my fall list, Pea coats look fantastic paired with skinny jeans or slim fit trousers. If you're curvy they contour the body. I would suggest that the pea coat you choose a coat that do not fall directly on your hips as you may end up looking wider than you actually are.