Hair Chalk
Let your hair be the light of room, then wash out!
A new, fun and unique way to color your hair!
summer trend  must have hair chalk
Every day we use colour to show the world how we're feeling and who we are through the clothes we wear but now let the world see your mood and fun spirit thew color hair chalk
Hair Color Chalk Temporary Hair Color, Caribbean Blue,Pink,yellow  all the rinbow color to enlight your mood.
Hair Color chalk is the latest best temporary hair coloring product! With this color rub set, you can easily chalk your hair by rubbing the color to your hair, no other tools needed. You can totally do it at home by yourself! Compare to the original hair chalking pastels, these hair color rubs are easy to use and with better adhesiveness too so the colors won t fall off your hair easily. They will keep for one or two days until you washing off! Another benefit of these rubs is that they are very easy to keep and carry. They take very small volume, and when you don t use them, you can close the cover and put them in your purse, the chalk will still be safe and good for your next use!   SEPHORA COLLECTION Pastel Hair Chalk Turquoise 0.106 oz
A temporary pastel chalk pot to create color effects from pure color to ombre for trendy springtime tresses. Give your hair a color makeover in an instant. These temporary colors can easily be applied to wet or dry hair for a quick burst of color and can be blended for an ombre gradient or other effects. The ergonomic packaging makes application a snap and the innovative formula is completely temporary. It washes off with just water, so you don't have to be afraid to go bold for spring.
Ariana Estelle model @arianaestelle

lady gaga
  This is a fun way to  match  you hair with your out fit
try out  all the different colors without the damage of a dye.
1. Wet a chalk with water, grab a small section of your hair, and start rubbing the chalk downwards until you see the color you desire.
Color-streaked hair first popped up on the catwalks two to three years ago,
featured by designers such as Prabal Gurung, Prada and Jean Paul Gaultier, Perrotta .
Reality TV star,  Lauren Conrad featured hair chalking on her blog,
2. Finish your look with hairspray to seal the colors in.
3. Voila! You are ready to rock that new hairdo!

Donna Bella Purple Hair Chalk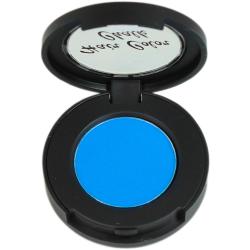 Blue Hair Chalk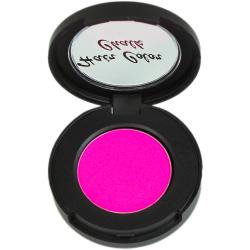 60 Colors Hair Color Pastel Chalk
SEPHORA COLLECTION Pastel Hair Chalk Turquoise 0.106 oz